All leaks from Fortnite patch v11.21 – Fortnite Tracker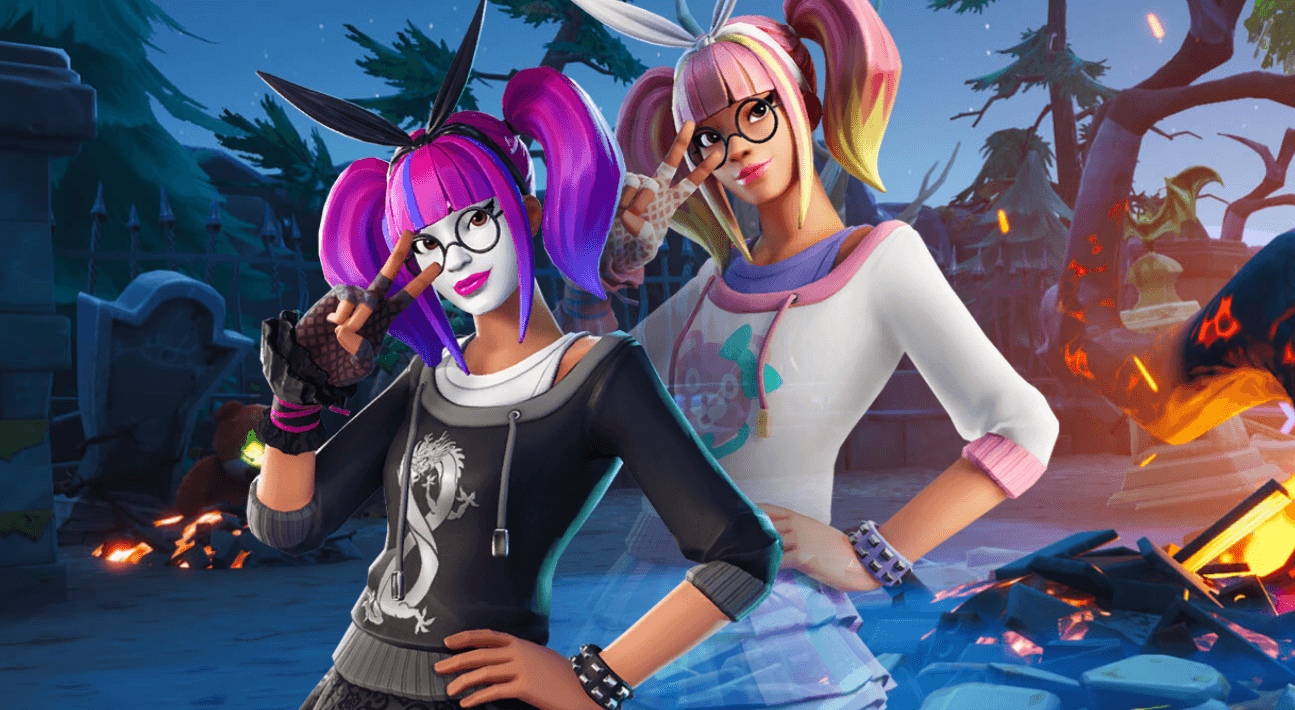 Today's update has left Fortnite leakers clutching at straws with very little to report barring a cool new skin variant and some small plugin changes.
Epic Games are sticking to the slow game this season. We finally have a new patch, but it wasn't the Christmas content update we were all hoping for, in fact it didn't contain much at all. However, data miners have done their best to provide us with possible theories on what could be to come in the future.
A new style choice has been discovered for the Lace outfit. She swaps up her color theme from black to white, and even made her hair a lighter colour. Current owners of Lace should be granted the new version free of charge, but this no doubt means she will be making an appearance in the item shop soon. Credit to @Hypex and @xkleinmikex on Twitter for the find.
New Style!? Credits: me & @xkleinmikex pic.twitter.com/n1jwoQ9KrM

— HYPEX – Fortnite Leaks & News (@HYPEX) December 4, 2019
Popular Fortnite leaker Hypex also noticed some changes to a plugin called "Live Stream Voice Plugin". They also "updated the livestream player that we have in the lobby and added a stream to it related to the holidays (which is offline). Although there isn't much to go off, Hypex is theorising that potentially something may happen either in-game or in-lobby during the Game Awards 2019. He does clarify that this doesn't mean a live event. With Risky Reels still slowly transforming, Hypex's suggestion of "The Block v2" may not be a bad shout.
what they added to the plugin is this other plugin called "Facial Animations System" which is interesting… and not only that.. they updated the livestream player that we have in the lobby and they added a stream to it related to the Holidays.. (which is offline now)

— HYPEX – Fortnite Leaks & News (@HYPEX) December 4, 2019
Another big dog in the Fortnite data mining scene, @Lucas7yoshi has made his own tenuous discovery. He has found a mesh that was added for "Galileo's poster". Galileo is the name that refers to whatever is happening at Risky Reels. Although it sounds like the codename for a top-secret military operation, this latest addition to the files is not much to look at as it is encrypted. But again, this is exciting as it points to something big going down soon at the Reels.
So not much content again this time around, but it seems like most people agree next week's update is when the Christmas changes will strike.