'You go back, I go back'- Tfue and Cloakzy Hint at Fortnite Return – EssentiallySports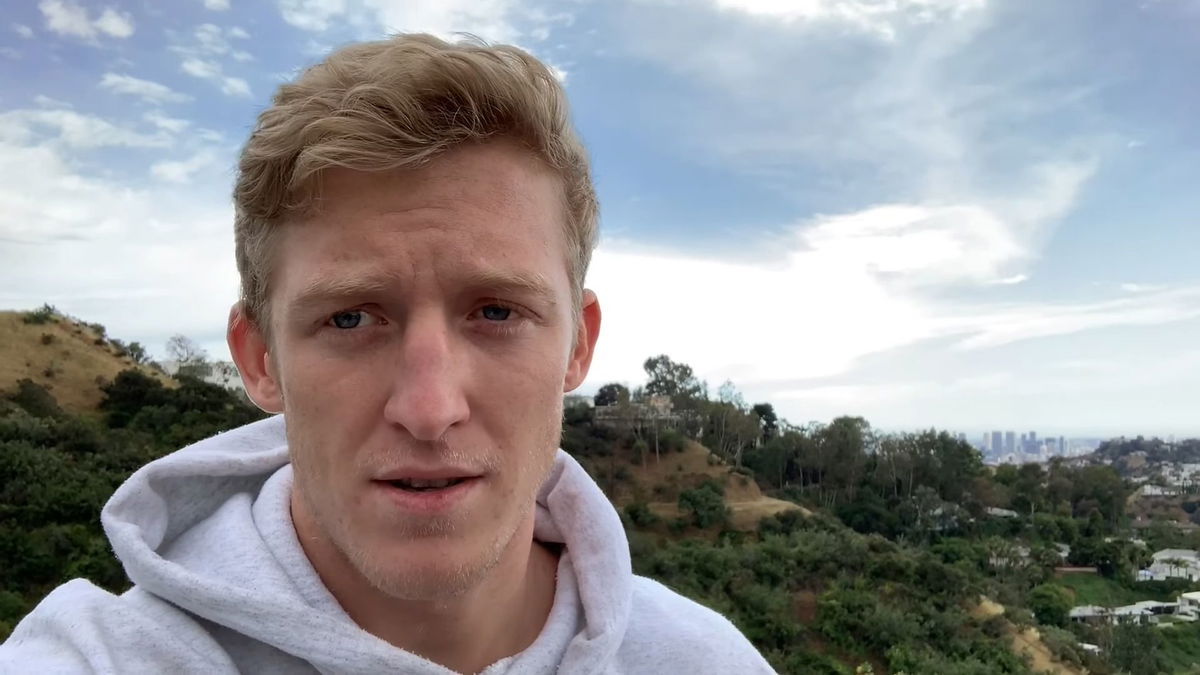 Fortnite has failed to impress its fans recently. The largely popular battle royale is now a little underwhelming, as a lot of the players will claim. Even streamers like SypherPK have openly said that the game needs to be better. He even announced that he was switching to Warzone for a while till the game is more interesting. Another duo that took a break from Fortnite is Cloakzy and Tfue.
Tfue is playing Warzone for the past 3 weeks or so but Cloakzy has been gone for a while. Apart from being missing from Fortnite for a few months now, he has also spoken about the controller nerf that basically put console Fortnite players at a disadvantage again. The aim-assist was seriously nerfed which was not appreciated by the players considering it was the only thing that would let them compete against PC players.
Tfue and Cloakzy coming back to Fortnite?
But in the recent stream, a conversation between the two hinted that they will possibly be coming back to Fortnite. During the stream, Cloakzy asked "Turner, when are we going back to Fortnite?" to which Tfue replied, "You go back, I go back". Cloakzy also revealed that he was actually playing Fortnite off stream. This could mean that a possible return is on the cards for these two.
In other news, Clix was unable to play/stream the game due to a power cut in his area. There was a tornado where he lived and he was without the internet for at least 4 days.
tree fell on all my wires legit don't have internet or power, had to walk 2 miles to tweet this

— Clix (@ClixHimself) August 4, 2020
But thanks to the internet, a lot of people tweeted offering him to let him play on their setup. The gaming community never ceases to amaze you.
shoutout to @CrimzF for lettin me pull up this weekend for fncs and play on crimz's setup ❤️ Should be live tonight dependin on when I get there

— Clix (@ClixHimself) August 6, 2020
Also Read: Ninja Following Fellow Streamer to Hollywood
Epic Games also recently announced that they'll be ending their Daily Trios Cash cup. They said "Daily Trios Cash Cups and Daily Hype Cups for Chapter 2- Season 3 will now conclude in every region by August 10th. The last sessions of these events will now be on August 9th. Thanks to everyone who participated in these events for the last month!"
This was obviously not received well and fans and players were thoroughly disappointed. Take a look at what Team Liquid's Chap tweeted.
you guys really try harder and harder every week to make me quit i swear

— Chap (@LiquidChap) August 7, 2020
The next season of Fortnite will soon be upon us as the battle pass runs out. It is rumored to be space-themed and considering there is already a spaceship in the current season, that is likely to happen.
Sources: Fortnite Twitter Clix Twitter The Fortnite Guy Youtube
Please use our Creator CODE: MOKOKIL1

Please follow and like us: