Oakland U Launches Varsity Esports Program – Campus Technology
Esports
Oakland U Launches Varsity Esports Program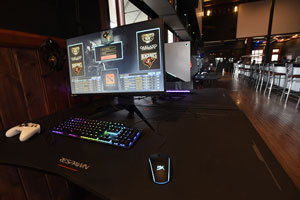 Michigan's Oakland University is starting up a Division I varsity esports program this fall. The inaugural teams will compete in League of Legends, Super Smash Bros. and Rocket League.
Tryouts for the teams took place in June, with more than 50 players competing for roster spots.
In a news announcement, Esports Head Coach Carl Leone commented on the three teams: "I am incredibly excited about our League of Legends roster. Our players are very talented and well balanced. They are strong mechanical players and they have a strong understanding of the strategy of League. All players rank in the top 2 percent of all players in North America. This team should be a force nationally by winter." He continued: "Each of the players on our Smash team is incredibly talented and has their own unique style of play. This team will have a tremendous impact at Smash events in the Midwest right away." And as for Rocket League: "Every member of our inaugural Rocket League team ranks in the top 3 percent of all players in the United States. Our players cover a wide range of specialties including: aggressive, defensive, mechanical, patient, communication and sharpshooter. I anticipate our team being locally dominant and nationally competitive in our first year of play."
The esports program has partnered with Team Renegades, a professional esports team based in the area, for practice and competition space.
For more information, visit the Oakland Esports site.
About the author: Rhea Kelly is executive editor for Campus Technology. She can be reached at [email protected].
Please follow and like us: