Fortnite: The Holo Skin in All its Glory – EssentiallySports
Fortnite has been introducing some of the best skins recently. For all the Marvel fans out there, in-game skins of some of the biggest heroes are available right now. x2Twins tried out the Storm skin along with a couple of challenges after they found a bug that gave them the Holo skin early.
[embedded content]
Season 4 of Fortnite has already seen a lot of Marvel characters drop. This season, players can earn rewards, XP, and upgrade to unlock skins, emotes, and other cosmetic upgrades. Players begin the season as Thor and depending on their battle pass, they stand a chance at unlocking and earning other Marvel characters.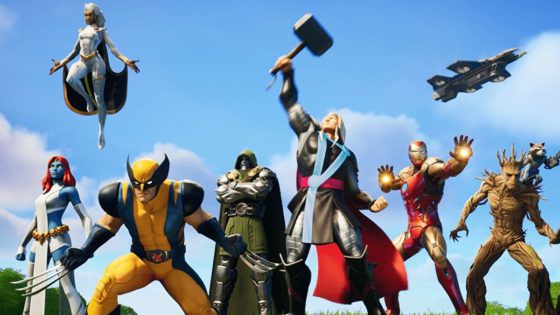 x2Twins showcased Storm, given that she is fairly easy to unlock. She is one of the first Marvel Superheroes players will end up unlocking in the battle pass. The Storm holo skin is the first of its kind, and x2Twins mentioned that this was a bug.
The twins decided to try out some fun challenges with the Storm skin for their followers. They were to do three, which included landing on the weather station, disabling the mini-map to follow the storm, and taking up the rainbow gun challenge. The rainbow gun challenge had the twins sort out their inventory in a particular order. They could only use the gun in the right slot and with no mini-map, they were in for a tough time.
The twins had to reset midway after they mistakenly opened up the map. Collecting the inventory in color order didn't take up too much time, and soon enough, they were back in business. Towards the end, the twins dominated as they went on to win, all the while showcasing how aesthetic the skin looked.
Also read – Why NA Competitive Fortnite Need Players Like TFue?
How to unlock Storm in Fortnite?
For those wondering how to get the skin and upgrade, here's the deal. To unlock the Storm skin, the players need to reach tier 53 of the battle pass. Once they reach that level, they get access to a couple of items. However, to unlock the skin's full potential, players need to reach level 60 to start with the challenges. Earning XP in normal matches will help level up or if one has already crossed tier 60, taking part in challenges would be a good way to go about it.
Please use our Creator CODE: MOKOKIL1

Please follow and like us: