Valpo Esports sets pace for year two | Sports – The Torch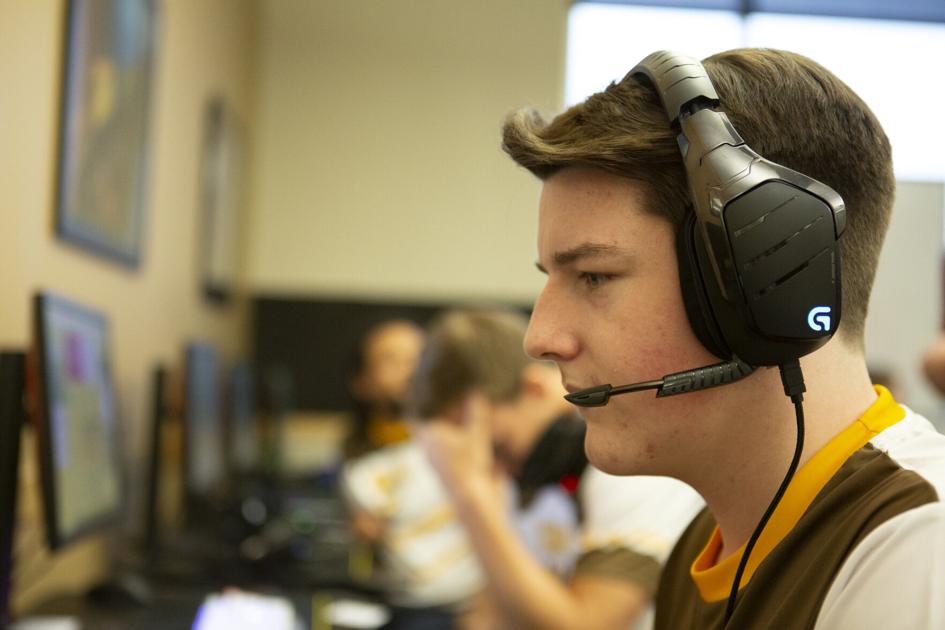 Year two for the Valparaiso University Esports program is underway, and the gaming community on campus is steaming full-speed ahead, even through the COVID-19 pandemic.
Esports, a form of sport competition using video games, is an up-and-coming organization and Valpo is getting ahead of the game with the season beginning in a little over a week.
An announcement was made on Aug. 28 stating that the program had officially joined the New England Collegiate Conference (NECC) for the 2020-21 academic year. The NECC now has 16 sports and is the first Division III conference in New England, along with the third nationally, to offer Esports.
"This is an actual NCAA conference," said Valparaiso Director of Recreational Sports Tristan Leonhard. "So we're really excited. The NECC actually gives us a set game and a set conference play for three of our teams. They treat it just like their actual athletics."
It was also announced that three of Valpo's teams, Overwatch, League of Legends and Rocket League, will have preseason games before a regular season schedule. They will then have the chance to compete for a conference tournament.
"Those three will finally have their own official conference championships to compete for," Leonhard said. "After that, almost every one of our teams has their own, specific league."
Valparaiso's Esports program is also involved in the National Association of Collegiate Esports (NACE). The NACE also holds seasons for Rocket League and Super Smash Bros, which Valpo will also have a team for this year.
A third league that Valpo competes in is one of the biggest in the nation – the Collegiate League of Legends (CLOL). The CLOL is a national tournament that takes place in January.
"That's the big one," added Leonhard. "Especially in terms of prize money."
Though the fall seasons for all other Valpo sports teams were canceled or postponed, the Esports season is still on but that doesn't mean there won't be any changes. The Esports program is now making use of the entire computer lab they once only held half of. Part of the reason for their expansion was due to the simple fact that more space was needed.
"We had the back half of the lab the year before and we just couldn't fit enough computers in there," Leonhard said. "Now, all of our computers are six feet apart and we have a maximum capacity in each lab of only ten."
As expected, the pandemic along with all of its safety protocols and requirements is making the logistics even more difficult.
"We're kind of playing pickup when it comes to scheduling for practices. Having five teams and only having twelve computers and a certain set of rooms is difficult," Leonhard said. "But now they're having one or two virtual practices a week."
Though this is only the program's second year at Valpo, it has made great strides.
"I'm very optimistic about the season," Leonhard said. "We're just really excited about all the different opportunities we have. We've already grown so much. Last year on our competitive rosters we had fifteen or sixteen students and right now, we're not done filling out our rosters, but we have almost forty students this year. I can't wait to get things started and see what we can do."
Covid may have postponed the majority of fall sports but it hasn't sidelined Esports or the progress Valpo's program is making. Stay tuned, as Crusaders and fans still have something to cheer for – watch live video from our teams on www.twitch.tv.
Please follow and like us: