Minecraft NFTs Coming This Year as Coincheck Partners With Enjin – Decrypt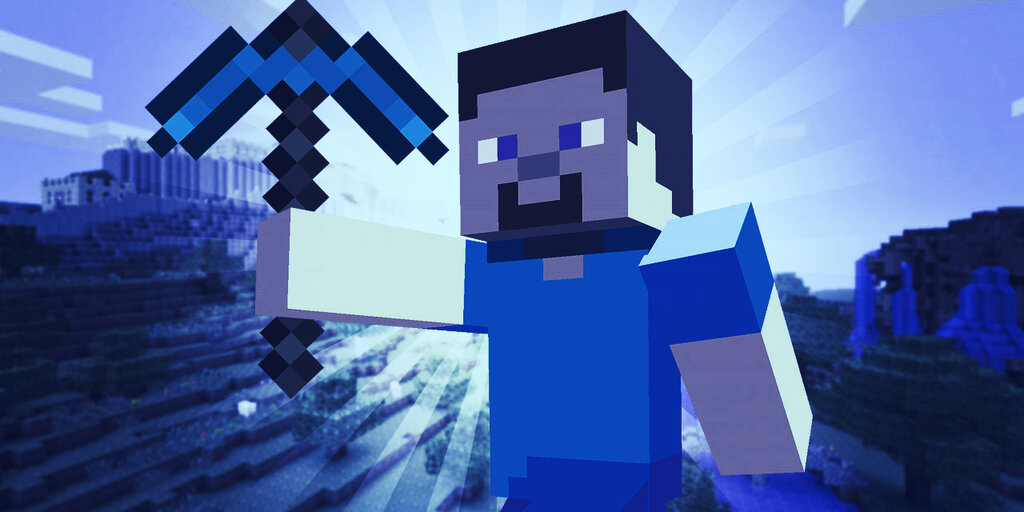 In brief
Coincheck announced that it's working with Enjin to develop an NFT for Minecraft.
The Japanese exchange plans to launch the industry's first NFT marketplace by the end of the year.
NFTs are part of a virtual economy, which is currently worth $100 million.
Japanese crypto exchange Coincheck has partnered with blockchain asset issuance platform Enjin to develop a non-fungible token (NFT) that can be used in the massively popular game "Minecraft."
In its announcement, today, Coincheck—which has almost three million registered users, and is the number one crypto exchange in Japan—said the Minecraft NFT will be launched on Enjin's Platform before the end of the year.
The exchange is developing the industry's first NFT marketplace, where digital assets can be exchanged for crypto assets, as well as in-game merchandise and digital assets, such as weapons, cars, real estate, and art—and pieces can go for thousands of dollars.
A $100 billion industry
Enjin already enables the use of tokenized blockchain assets within Minecraft, via its open-source EnjinCraft plugin. Players can link their Enjin Wallets to use specialized blockchain assets such as weapons and tools, and trade owned blockchain assets within Minecraft's in-game interface. They can also view their own Enjin Coin and Ethereum balances in real-time.
NFTs differ from cryptocurrency in that they confer a unique right of ownership, which is recorded on a blockchain, together with other values and key data.
In August, sales of NFT's reached $100 million, reflecting their growing importance underpinning a booming virtual economy of gaming platforms such as Fortnite and Minecraft, and virtual worlds such as Decentraland. But that's a drop in the ocean compared with the future value of the ecosystem: $100 billion.
This alternative virtual economy already has 2.5 billion users according to a report earlier this year by L'Atelier, a research company that's part of the French international banking group BNP Paribas.
L'Atelier described a future virtual economy, where marketplaces, such as Minecraft, enable unique ways to generate revenue, such as virtual nightclubs; emporiums with virtual versions of designer clothing on Animal Crossing, and online concerts in Fortnite.
Verifiably scarce tokens
The bulk of collectible NFTs are built on ERC-721, an Ethereum token standard that allows for "verifiably scarce" tokens.
Currently, blockchain collectibles, such as CryptoKitties, CryptoPunks, and Chiliz football tokens, account for the bulk of NFTs sold between 2017 and 2020, according to Andrew Steinwold, a partner at Polynexus Capital. And an ecosystem surrounding the fledgling industry, and providing distribution, sales and lending services, secured by NFTs, is rapidly springing up.
Coincheck is working to be a major component in that ecosystem and is on the hunt for companies to participate in its NFT marketplace, which is launching before the end of the year.
But another major crypto exchange, Binance, also has NFTs in its sights. On Monday, it announced its acquisition of virtual real estate property, in the shape of 4,012 LANDS tokens, on popular blockchain gaming platform The Sandbox.
Who knows what's next? Perhaps the wacky world of Decentralized Finance (DeFi) will merge with NFTs! Oh wait, that's already a thing.
Please follow and like us: