DHS Esports enters first postseason despite challenges | Derby News | derbyinformer.com – The Derby Informer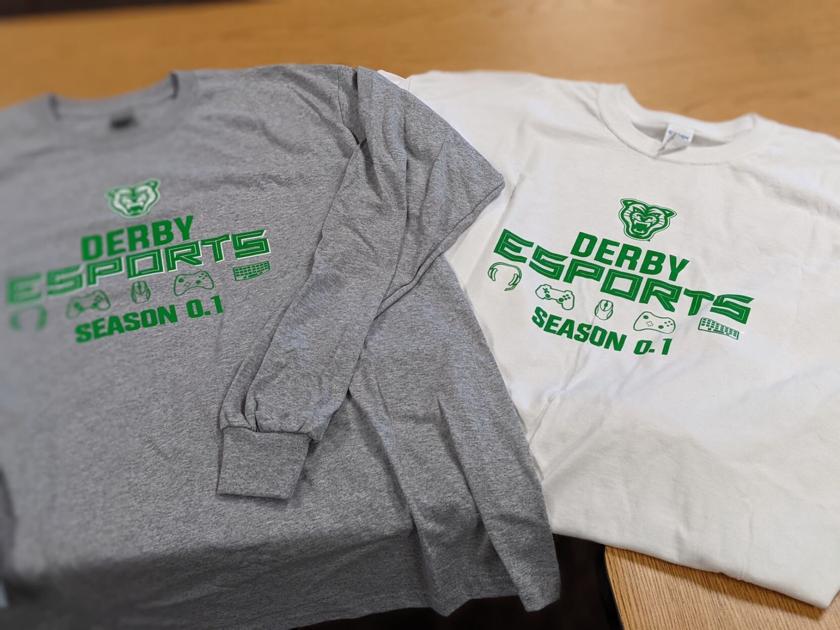 Three teams in the Derby High School Esports program advanced into the postseason in the face of challenges that came with its debut season.
The esports program was proposed in fall 2020, sprouting from an already existing esports club at DHS. The season began in spring 2021 with teams for five different games: "League of Legends," "Overwatch," "Rocket League," "Super Smash Bros. Ultimate," and "Madden."
The school's Rocket League, League of Legends, and Madden teams advanced to the playoffs after competing for the first time in a regional league hosted through an online program called PlayVs.
The top 64 regional teams in each game advanced to the playoffs. Rocket League placed No. 10 out of over 450 teams, Madden placed No. 7 out of 75 teams, and League of Legends placed No. 58 out of over 180 teams.
In the first week of postseason contests, Rocket League swept the No. 55 seed in a best-of-seven series and will face the No. 23 seed out of Illinois on May 6. League of Legends was bested by the No. 8 seed out of Tulsa – finishing with a 10-8 season record.
Madden does not begin its postseason until May 10.
The best news for the esports program is that every active player is either a junior or younger.
"What I would call more-than-moderate success, and everybody's coming back," said Michael Packard, business teacher and coach for the esports program.
The program has made these advances despite challenges that came during its first season off the ground, including a lack of dedicated space, computers and consoles for competitions. That meant that every player has had to compete at home, communicating through web calls.
Some players are using laptops or other devices that are just barely able to run their game. Technology issues have made it impossible for some players to compete this year, including the "Overwatch" team.
"I've been out most of the season because I just haven't had a powerful enough gaming PC," said League of Legends player Samuel Leonard. "I play on a Chromebook, which is not even better than what we have at school, so having a dedicated PC that I could always rely on would definitely work."
In the future, members of the program said they hope they can get their own dedicated space and computers from the district. This would help them build cohesion through in-person practice and events, and would guarantee that everyone on the team has a device that is capable of running each game smoothly.
Players also said the school's wireless internet and machines could use a boost to properly support esports competition.
"We've tried to do it at the school, but it's so unreliable and so unrefined that it's borderline impossible," said League of Legends player Jacob Vazquez. "We haven't done one competition day at the school."
Another challenge is that Packard, by his own admission, has no background in esports or video games. With experience coaching sports, his role is mostly administrative – coordinating team practices, meetings and matches.
Both Packard and the players mentioned that they would love to have a coach with game knowledge and experience who could provide in-game coaching tips and advice.
"Once we start getting actual coaches inside of the organization, we can really flourish," Vazquez said. "[Three] of our teams made it to playoffs this year without a single coach."
"As the organization matures over time, this organization can become one of Derby's big contenders and big hitters."
Finally, members of the program are coordinating with other schools in the state to try and make esports a KSHSAA-sanctioned competition. This would mean Derby's esports teams could compete face-to-face with peers around the area, rather than playing online with strangers, and have a chance at state titles.
This year, Derby's esports teams have gotten the chance to compete against area schools like Goddard, Garden City and Southeast.
Please follow and like us: