Bitesize café management game Zipp's Café has hit PC, landing somewhere between the animal-noir atmosphere of raccoon detective game Backbone and the chill relationships-and-drinks vibes of Coffee Talk.
That comes together in a short and sweet game set inside the titular café run by ex-con Zipp – who also happens to be a raccoon – in an effort to escape his life of crime. The café is built on the border between a city of animals and a surrounding ghetto populated by anthropomorphic insects, who serve as your clientele.
During the game's roughly two-to-four-hour arc, it's your job to serve the visitors hot drinks and dish up meals as needed by completing three different Cook, Serve, Delicious!-like minigames, chatting to them between orders to poke into their stories. At the end of the day, Zipp washes dishes while recounting his encounters. (An optional Story Mode effectively turns it into a visual novel, handling the cafe-management and food prep minigames for you.) You can lean into the noir tone by turning on a filter that swaps the full-colour visuals to moody monochrome.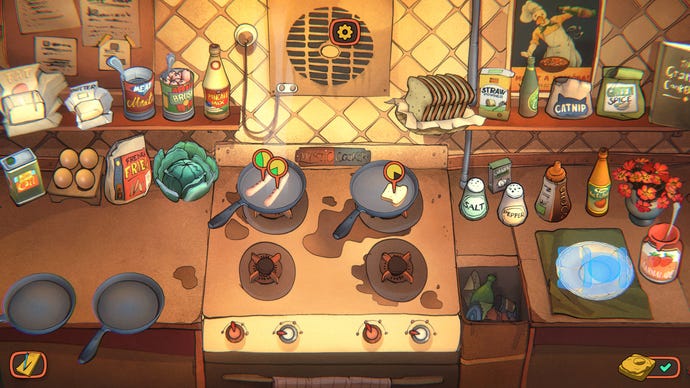 There are five possible characters to chat with, from an overfamiliar baboon to a suave fox. The characters cross over with developers The Wild Gentleman's upcoming animal noir adventure Chicken Police: Into the Hive!, itself a sequel to buddy-cop adventure game Chicken Police. I've not played either myself, but I'm into this particular take on animals-as-humans, so I'm tempted to go check them out.
Even if you're just here for the low-energy café atmosphere, Zipp's Café seems a fine way to spend three quid on Steam and a couple hours of your time.
Please follow and like us: